Oil and water tour 2018
ABOUT
Ebb & Flow is a Los Angeles-based soulful pop trio consisting of Gabby Gordon (vocals/keys), Ronen Gordon (drums/laptop), and Morten Kier (vocals/keys). The Danish-American-Israeli band began working together in 2014. They have since toured on three continents and released two studio albums: "Neon Hearts" and "Edge Of The World".
"… Los Angeles indie pop/soul trio Ebb & Flow is not your average local act. Their latest album Edge of the World does a great job using their preferred musical elements and distinctive vocal personalities to shift between the band's soft, tender side and their rambunctious, angsty side, which makes for a compelling dynamic. Soulful, seductive harmonies paired with trance-like keys and synthy percussion make it easy to get lost in the band's music, while also understanding where the tracks' lyrical themes originated. … This funky trio showcases strong versatility in their work with the potential to appeal to a range of listeners and markets."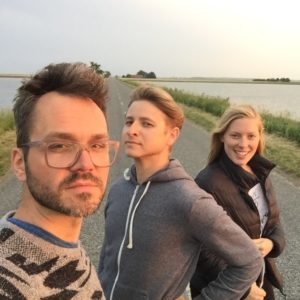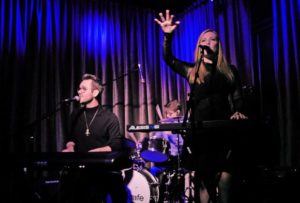 Born and raised in Jerusalem, Israel, Ebb & Flow's drummer and producer Ronen Gordon is particularly active on the American prog rock scene where he tours with the bands LoFi Resistance and Sound of Contact. He is also a sought-after freelance session and live musician on the LA music scene as well as an award-winning drum instructor at the renowned Musicians' Institute in Hollywood.